12, Rue Kamal Mohamed Casablanca 20000 Morocco
Hotel Oum Palace in Casablanca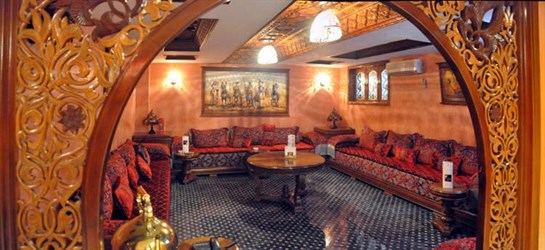 Address: In the middle of the city and the finance district of Casablanca, some meters from the Medina and close to the city commercial area.
It is situated near to interesting places such as Plaza of the Naciones Unidas, Plaza Mohammed V and Mezquita of Hassan II. The other attractions from this area are Parque of the Arabic league and Cathédrale Sacré Coeur.
Rooms: Service and Comfort, Oum Palase has modern style and there are 101 rooms, 5 suites, all including WIFI, safe, plasma TV, air conditioning, telephone and rooms for non smoker.
Extras: Conference hall, Seminars and Meetings, Business Center, Restaurants, gymnasium, private parking, S.P.A, Hamman.