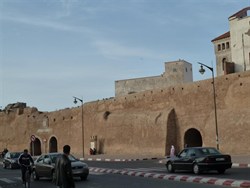 El Jadida Holidays
El Jadida, which was a Portuguese town called Mazagán, resisted the envy of the pirates of the area at the cost of great efforts and investments of the Portuguese Crown, to serve the navigators that made the Route of the Cape. The rebuilding of the fortress was entrusted to the best Italian and Spanish architects, in a time of transition from the war without firearms to the war with firearms.
This period justifies the inclination of the walls, which thus repel the impact of the firearms, as well as widening of the battlements, for the placement of the culebrinas, canyons and other devices.

El Jadida is also famous for its fishing port, where at sunset boats arrive with catches of fresh fish.