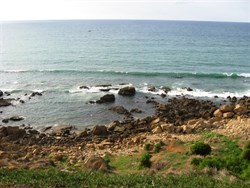 Information about Larache
Larache is a town southwest of Tangier which houses an important fishing port.
Larache is an ancient city founded by the Phoenicians, where the legend located, the "Garden of the Hesperides" in which were the golden apples kept by a dragon. From 1911 to 1956 he belonged to the Spanish protectorate, and there he died heroically the Spanish soldier named Rafael Valenzuela Urzáiz, a lieutenant colonel who belonged to the Spanish Legion who participated in the Rif War.
It is one of the few places where the majority still speak Spanish
.