Know what to see, what to visit and what to do when you travel to Essaouira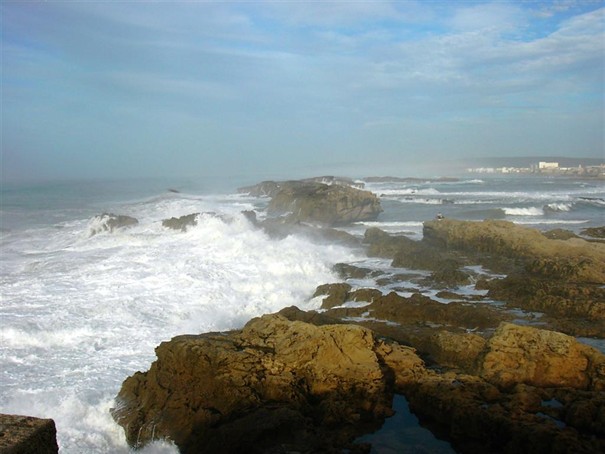 A long time ago, when Phoenician, Carthaginian, Roman or Portuguese ships sailed along the Moroccan coast, the bay of Essaouira attracted them to port, so much that they could not resist. In the port of Essaouira you could find everything a good sailor could need: fabrics, salt, spices, sugar, cereals, glitter,….
Information about Essaouira
The city of Essaouira is a fortified city with a mixture of architectural styles, an ocean that makes it a reference city of Morocco for windsurfing and kite surfing and underwater fishing. Calas tranuilas, sun more than 300 days a year refreshed by a light breeze, a famous tulle wood craftsmanship throughout Morocco, a tasty local cuisine, a friendly and sincere welcome ... allows you to find in Essaouira today, everything a traveler Has been able to dream.

Close your eyes. Imagine that fifteen hundred years have passed. Some ships dock in the bay of Essaouira. It is the Portuguese who come to be owners of the city and plan to remain so forever. They build fearsome forts and prisons for the insurgents.
We leave in 1774 and daily arrive the European merchant ships that dock in Essaouira to exchange their products manufactured by fabulous African riches. Essaouira, thus becomes the maritime port of Timbuktu, and channels more than half of the maritime trade in Morocco. This splendid development was mainly due to the fact that Sultan Sidi Mohamed ben Abdellah made great sacrifices to compete against the rival port of Agadir. The urban plan of Essaouira was led by a French engineer, who designed the Port of the Navy - which facilitates access to the port -, surrounded the city of walls and traced wide streets as a grid.
In Essaouira beauty is not only seen in the pictures. What a strange prospect is that little street lined with white houses with blue shutters! And that subtle chiaroscuro of the Bab el-Sebaa square, with the background of the terraces of Moorish cafés inviting the pause of tea.
And the precision of details on the façade of the ancient dwelling of the Pacha, today the Sidi Mohamed Ben Abdellah Museum, replete with treasures of regional art. As it emerges from a picture of Delacroix, a motley crowd wanders Siaghine Street. Everyone admires jewelers who inherit the exceptional technique of jewish goldsmiths, who carve long and elegant earrings, fibula, bracelets with hinges, anklets or silver necklaces.