PLACE OUTA HAMAMM, 90000 Xauen, MOROCCO
 DAR HICHAM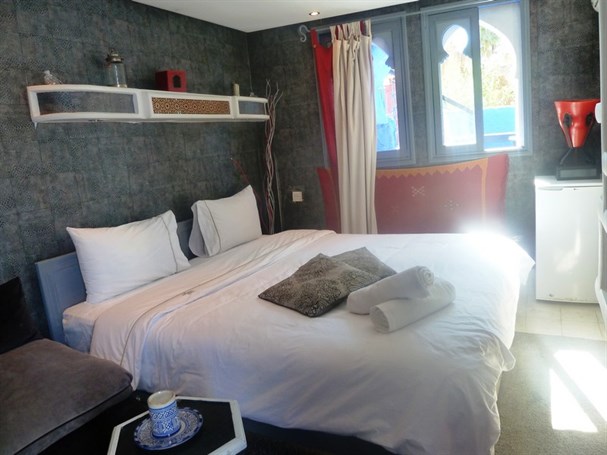 Dar Hicham offers free Wi-Fi and is located in Chefchaouen, 4.1 km from Mount J. Tissouka. Guests can enjoy the restaurant.
All rooms have a flat-screen TV. Some rooms have a seating area.
The property has a 24-hour front desk.
Riad Hicham is 4.3 km from the gazebo and a short walk from Outa El Hammam Square. Sania Ramel Airport, the nearest airport, is 47 km away.
Our customers say that this part of Xauen is their favorite, according to independent comments.
Also, the score of this accommodation is the best in Xauen. Customers like it more than other accommodation in the area.