Avenue Prince Moulay Rachid, 45350 Ouarzazate, Marruecos
HOTEL KENZI AZGHOR
KENZI AZGHOR HOTEL is a superb boutique hotel (4*)
From its famous terrace, guests are able to enjoy the view of the
R
oses 
Valley of Ouarzazate, as well as the peaks of the surrounding mountains, creating an 

unforgettable e

xpe

rie

nce

.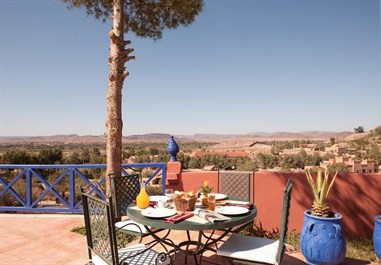 Inspired by the design of the traditional Kasbahs, this hotel's architecture maintains the timeless and serene theme of the Berbers tribes and their culture. This contrast of past tribal traditions and a pinch of modernity, is illustrated by the resplendent infinity pool which is accessible to all guests. 
The Kenzi Azghor hotel has 110 rooms and suites, a wellness center complete with a jacuzzi, hammam, and massage service. There is also a cozy bar and a simple buffet restaurant serving traditional Moroccon cuisine, as well as an outdoor pool bar overlooking the desert.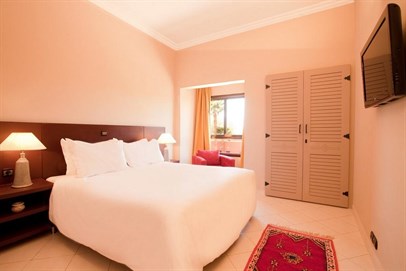 All rooms are simply decorated, have air-conditioning, Flat-screeen TVs, free WiFi, and a seating area. 
This hotel is only a 5-minute walk from the Cinema Museum and only 8 km from the Fortress Kasbah of Tifoultoute.