Tarifa to Tangier and Asilah day tour.
Enjoy our day trip to Tangier and Asilah from Spain and discover these two beautiful cities with this excursion.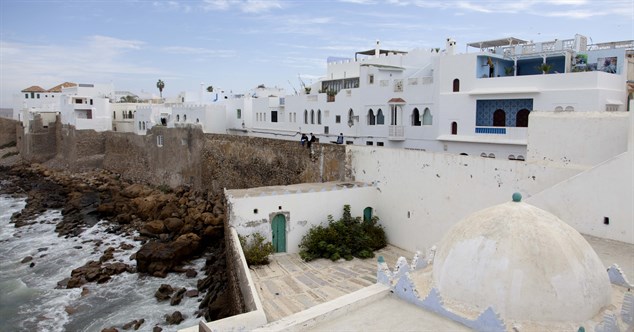 Visit Tangier, located in North Africa and only 9 miles away from Tarifa. Tangier evokes some  mystery thanks to it's interesting history and legends embroidered by camels, long beaches, and beautiful sunsets.,..but besides that, Tangier has a lot to offer! Visit the big and small Souk, the Alcazaba, the Mosques, the Medina,..
Visit Asilah, pearl of Atlantic Ocean, that stays quiet between Portuguese walls that once closed it off. It's a  city of poets and painters. Touched by the sea, Asilah is like an aquarelle at sunset, from the fort sightseeing with the promise that a beautiful sunrise will announce a new day.
Enjoy the beauty of this small fishing village on the Atlantic coast of Morocco, famous for its many beaches. Taste the exquisite local cuisine based on the finest fresh seafood. Shop and bargain in the bazaar. Experience another culture and the great hospitality offered to foreigners.
As you can see with this day trip to Tangier and Asilah from Spain you will enjoy a fantastic experience. A perfect day plan!