Excursions in Marrakech: The Jewel of Morocco
To say Marrakech is to say Yamaa el Fna. As in the towns of the Mediterranean, the life of this city revolves around its most famous square. Thanks to the excursions in Marrakesh (Morocco), you will discover how spectacular this place is during the day, with its acrobats, snake charmers, henna tattoo artists, walking dentists, water carriers and their wonderful freshly squeezed orange juice, Any of the numerous posts that are installed there.
In the evening, the experience of listening to the songs from the mosques can be described as magical. Installed in one of the terraces of the square, these excursions in Marrakech will allow you to see how the atmosphere changes in the afternoon, when restaurants, magicians, card-makers, storytellers ... Although the name of The square (Plaza de los muertos) has a chilling origin, there were exposed the heads of those executed, today is the best place to feel protagonists of a story of the thousand and one nights.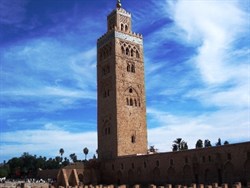 Marrakech, the pearl of the south or the red city, as they call it, is inherited from the Andalusian handicraft tradition, and most of its palaces and mosques were built in the 11th century with part of the booty that Sultan Yusuf bin Tachfin, First, and his son Ali brought from Al Andalus, turning it into capital of Morocco, until 1269.
Today, excursions to Marrakech, a key destination in Morocco, inspire oriental dreams, thanks to its wonderful Riads, palaces, bathrooms, gardens, and shops of the world's leading brands. A destination of luxury that everyone should know.