TRIP TO FEZ 3 DAYS FROM SEVILLA ON THE LONG WEEKEND OF ALL-SAINTS HOLIDAY
Trip to Morocco on the LONG WEEKEND IN NOVIEMBRE to Chefchaouen, Fez, and Meknes from SEVILLA.
Stay in a 4 * Hotel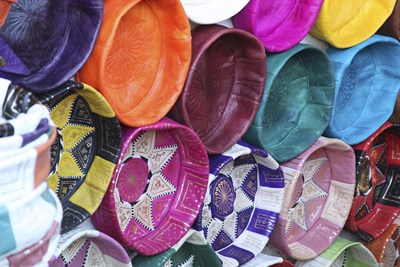 The history of Meknes is inextricably linked to Moursay Ismail, the founder of the ALmaueite dynasty. Moulay Ismail built in this construction was walls, sumptuous palaces, mosques, mederasas, gardens and fountains, which still today surprise us by its beauty and variety. 
Fez founded in the ninth century by Idris II, it has the oldest Medina in Morocco and one of the largst in the entire Maghreb, declared a World Heritage Site by Unesco in 1981. 
Fez is a divided city, clearly differentiated in 3 zones, that preserve traditions lost in the Western World, such as the tanners hand-crafted furs. A work that has been done in Fez for centuries. 
Strolling through the labyrinthine streets of Fez transports you to past worlds in which potters, forgers, and craftsmen live at pease with visitors. It never ceases to surprise visitors the wonderful people, aromas and smells that flood the city and create the uniqie atmosphere. 
Chefchaouen is the quietest place in Northern Morocco. It is better here to spend hours savoring the delicious mint tea, sitting on a terracce in the square, and ignoring the passing of time. Try not to be haste in this town and enjoy the peace. As in every charming place, tourism has developed here, and with this new hotels and restaurants have been proliferate,  although the medina and atmosphere of Uta el Hammam Square are still amazing places that you should explore.