GRAND TOUR FROM CASABLANCA TO TANGIER.
The Grand Tour of Morocco is a complete 7 day trip to Casablanca, Marrakech, Sahara Desert, Fez and Chefchaouen, the blue city of Morocco.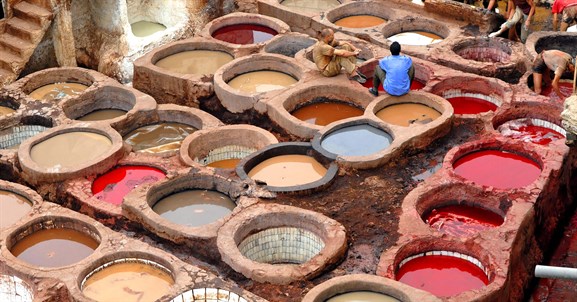 Casablanca, with its imposing Hassan II Mosque, is the second largest mosque in the world, after the mosque in Mecca and the largest in Africa.
Experience Marrakech, "the red city" and let yourself be carried away by its aromas, colours, customs and traditions, on a tour of its medina, declared a World Heritage Site by UNESCO.
Experience the Sahara and feel like a real Berber, sleeping in a tent and riding a camel across the dunes at night to see how the light of dawn colours the desert in a way you have never seen before.
Enter the medina of Fez and you will have the sensation of travelling back in time. You will live one of the most authentic experiences. Donkeys passing by, merchants shouting their wares, the smell of spices... immerse yourself and feel like one of them.
Chefchaouen, 600 m above sea level, in the Rif Mountains, is a town of tradition, peace and mystery. Called "The blue city", it is unique in Morocco because of the colour of its houses, which runs through the streets and transmits a serenity that is hard to forget.
Discover the richness of this country and transport yourself to another world, another time, where a way of life full of beauty is recreated.
If you want to know more about this Grand Tour of Morocco, call us on 954 224 241!