TRAVEL TO ASILAH AND TANGIER IN RIADS 
3 days stay in charming riads. Daily Departures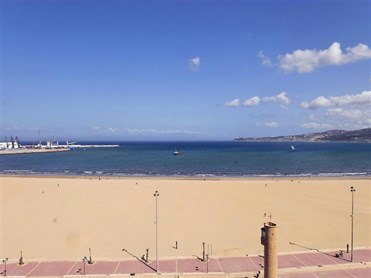 Asilah welcomes wiht great kindness and enthusiasm the tourism that is lost in its streets and in the small kasbah. Its medina is easily manageable by tourists, is very clean, and is surrounded by palm-trees. It is one of the most attractive medinas in the country. 
The beaches of Asilah also captivate tourists, as the sunsets that fall above the sea are incomparable. It is the ideal place to relax and forget all of your stress. 
Tánger es una de las ciudades del norte de Marruecos, y a lo largo de los años se ha convertido en un lugar interesantísimo que visitar.
Probarás uno de los mejores tés a la menta que te puedas imaginar en el café Haffa. Podrás disfrutar de paseos al atardecer por el boulevar, o por la calle Méjico.
Sentirás el ajetreo de los zocos..... y muchas vivencias más.
Tangier is one of the Northern cities of Morocco, and over hte years it has become an intriguing place to visit. Here, you can enjoy one of the best mint teas at Haffa coffee,  sunset walks along the boulevard, or on Mexico street. You can feel the hustle and bustle of he souks....as well as many more experiences. 
Disover Asilah and Tánger in charming riads ! (Minimum 2 persons). Call us at 954 224 241