Special Promotion: 3-Days in Tangier in Riad Dar El Hayet.
Escape to Tangier with the enchanting experience of staying in a riad.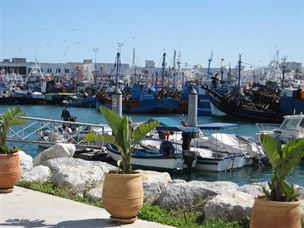 Tangier is a unique city , suitable enough to begin to discover the African continent, as it is exotic and differnt enough to impact  its visitors, but also close enough to feel welcomed with the great hospitality of the locals.
Stay at the Riad Dar El Hayet, ideal for a more authentic experience in a typical Arab style accomodation.
Travel to Morocco and discover Tangier in our 3-day trip.