TRIP TO THE NORTH OF MOROCCO FROM MADRID 5 DAYS. INCLUDES FLIGHTS!
Visiting Tangier, Rabat, Casablanca, Meknes, Fez and Chefchaouen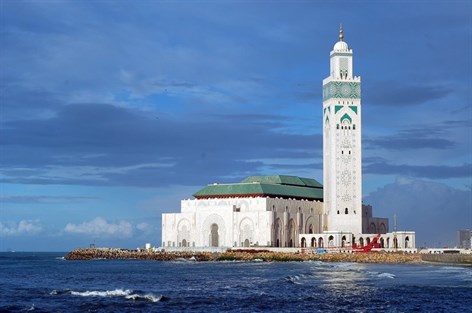 Chefchaouen is considered as "the jewel of the north", one of the most beautiful enclaves of the Rif. It was a refuge for the Andalusians who fled the Christian conquest of the kingdom of Granada and then for the Moors and Jews who escaped or were expelled from Spain during the sixteenth and seventeenth centuries, giving the city its unique character.
With its houses painted in indigo blue, this holy city offers rich local craftsmanship and a peace that is difficult to find today.
Fez, the most complete medieval medina in the Arab world, declared a UNESCO World Heritage Site. Walking through the different neighbourhoods with their guilds unleashes the five senses, transporting us to past worlds among craftsmen, potters, tanners...
Meknes, is a lively capital of provinces and wine center of Morocco. During the reign of Sultan Moulay Ismail, of the Alaoui dynasty, Meknes lived a time of splendour becoming the "Moroccan Versailles". In 1996 it was declared a World Heritage Site.
Rabat is one of the most cosmopolitan cities in the country. As a political centre, it is home to embassies and official buildings. But the walls, the Kasbah, the medina and the Tour Hassannos remember the long history of the city.
Casablanca, Morocco's largest city and economic capital of the kingdom, is located on the Atlantic coast south of the capital Rabat. It is the most populous city in the whole country, with almost 6 million inhabitants.
TRAVEL TO THE NORTH OF MOROCCO FROM MADRID WITH FLIGHTS INCLUDED!